Cable Broadband Is Not Enough
I'm addicted to the Internet. Aside from the conventional tasks associated with the Internet, I need it for hosting a variety of servers, remotely accessing all my files, music stores, and communicating with the outside world. Just like a spouse, it's the first thing I wake up to and the last thing I bid farewell to before sleeping; however, unlike a true spouse, I won't get in trouble for calling this wife "slow."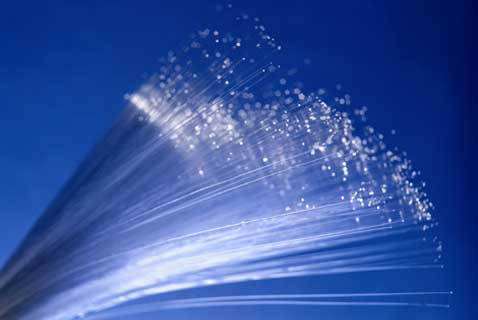 Even with a basic broadband cable connection provided by Earthlink, I still don't have enough bandwidth to support my aforementioned needs with enough speed. I may be looking to upgrade in the future (depends on my parents' approval), but feel that it's almost criminal for using the Internet (and computers) this much. Just to give you an idea, my network consists of the following:
Apple Airport Extreme 802.11n Gigabit Router

Four USB 2.0 hard drives (total of 2.5 terabytes of network storage)
Two USB 2.0 printers (one color laserjet and one color inkjet)
Two Dell Workstations (main computer)
Dell Optiplex (downloading computer)
Asus Workstation (Linux box)
Two Compaq desktops (testing boxes)

D-Link Wireless Router

Dell Optiplex (mom's computer)
HP Laser Network Printer

Netgear Wireless Router

Apple MacBook (my notebook)
Dell Latitude D600 (brother's notebook)
Dell Latitude D800 (dad's notebook)
Linksys Print Server (connected to a Brother MFC printer)
So overall, we have three routers, four printers, and a lot of computers/notebooks. What's the problem? We have a single Internet connection shared throughout. To perform any sort of Internet-intensive task, we have to go out of our way to disable activities across the network to allocate the extra bandwidth.
This is becoming increasingly frustrating. Just today, I was trying to upload a rather large file to the website while simultaneously playing a computer game and having my brother stream a video to his laptop over the network. He experienced very little choppiness, but I felt a great deal of "lag" in my gameplay. I wish that fiber optics were employed for more than just the backbone of broadband networks. Bleh, picking up the phone and upgrading to a "fiber optic Internet service" for $40 a month would be a dream come true. Verizon's FIOS service has shown great promise in this aspect but is currently unavailable in my area. 🙁 . Alas, the waiting game begins for a faster Internet connection.