I ordered my stethoscope from Stethoscope.com on July 6th, and it finally got delivered this evening. I now have my first official "doctor tool." I'm just a bit discouraged that I won't be using it for over a month.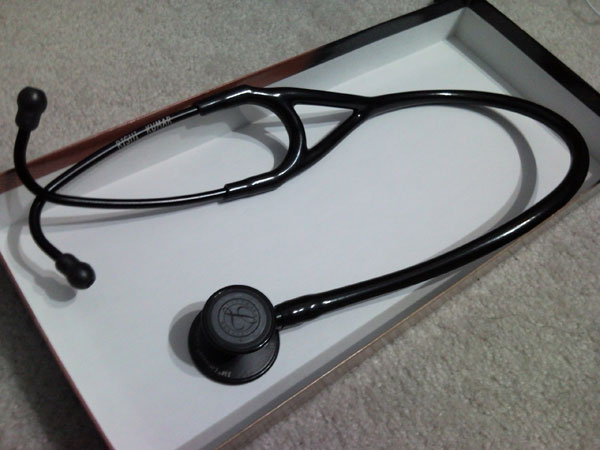 After consulting several upperclassmen from medical schools across the nation, I went with 3M's Littmann Cardiology III Black Edition. The name engraving is to differentiate my scope from my classmates' scopes in group activities. The black edition is a testament to my dull and boring nature (and because I find it annoying when my shiny toys get scratches).
What kind of scope(s) do you find appealing?