NBA Playoffs 2009 – Houston Rockets
The Rockets just suffered a loss in Dallas as the Mavs took the last game of the regular season 95 to 84. Regardless, both teams will be entering this year's playoffs, but the only question is which seed they will claim. This season was rather interesting, since most of the contenders for the western conference playoffs are relying on their last game tonight to solidify their position in the ladder.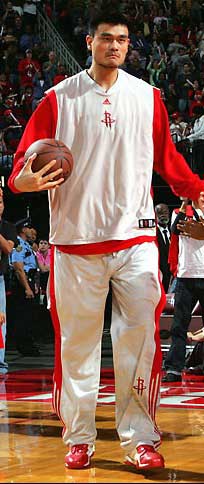 Honestly, I don't care who we get matched up against – Portland, New Orleans, or even the Mavs… we have a pretty good chance of making it out of the first round this year. I just hope that the Lakers royally sweep the Jazz and send them back to Utah to lick their wounds. I… really… dislike… the Utah Jazz. A lot.
Now… to rant about certain players:
Our playoff contention just goes to show how much we actually needed Tracy McGrady. His ridiculously expensive contract could have gone to use elsewhere. 😛
Dikembe… oh Dikembe… how I hope to see him playing a few times throughout the playoffs. Hopefully in the finals. After all, he is our secret weapon. 😉
Even though he's a motivator off the court and a solid defensive player, Artest should really be mindful of his offensive finesse and stick to the plays.
Wafer/Lowry should drive to the basket every single time they touch the ball. If they lose an eye, injure their leg, or break a rib… consider it a worthy injury on behalf of the team.
Yao – use those elbows. I still don't think he realizes his potential to be one of the greatest centers of all time (after Hakeem and Dikembe, of course). He needs to be way more aggressive with those midgets who front him. Let 'em know he isn't messing around.
Here's hoping for a great playoff run! 🙂