30 GB OCZ Vertex SSD Review
A few weeks ago, NewEgg had a deal on a 30 GB OCZ Vertex solid state disk (SSD). Although the limited capacity is a major drawback, its proven to be a great drive for my bootloader and OS X core installation.
So how do you review a solid state disk? I think it boils down to only thing – speed. After all, what's the point of spending so much more compared to a traditional platter drive if the read/write speeds are comparable? All solid state disks tend to offer more reliability and less power consumption since there are no moving parts, but they greatly differ on I/O.
Here's an excerpt from an XBench benchmark conducted on my Intel quad core workstation: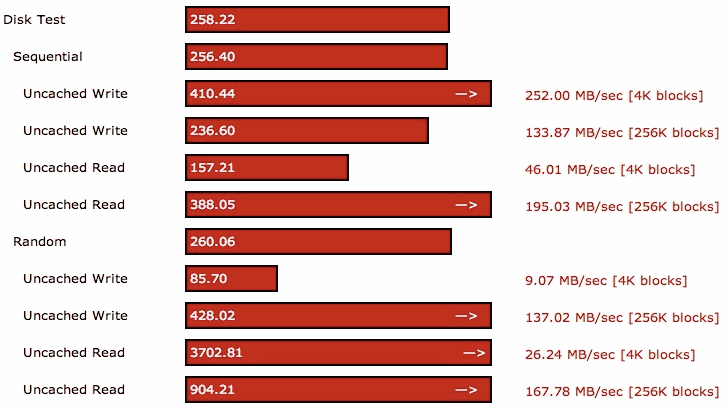 The numbers of interest are in the far right margin. Though I didn't do a benchmark on my original boot drive (320 GB, 7200 rpm platter), it's safe to say that this SSD blows it away. And for ~$100, I think the added reliability and speed is well worth the cost. 🙂