With the addition of an incredibly priced SSD from NewEgg, my budget Hackintosh workstation (dubbed "The Overmind") is officially complete. I did an XBench benchmark and submitted the results to their online database (link to entry).
Motherboard
Processor

Intel Core 2 Quad Q9550 @ 3.82 GHz

Memory

G. Skill 8GB PC-8500 @ 1066 MHz

Hard drives

OCZ 30 GB Vertex SSD
2 x 320 GB Western Digital HDD (7200 rpm) in RAID 1 (mirrored) configuration
1 TB USB 2.0 Fantom drive

Graphics and monitors

ATI Radeon HD 4890 w/ 1 GB GDDR5
Acer H233H (1920 x 1080) DVI monitor
LG W1943 (1360 x 768) DVI monitor

Miscellaneous

500W Antec power supply
Antec 900 case (six case fans)
Zalmann CPU cooler
A keyboard, a mouse, a webcam, and some speakers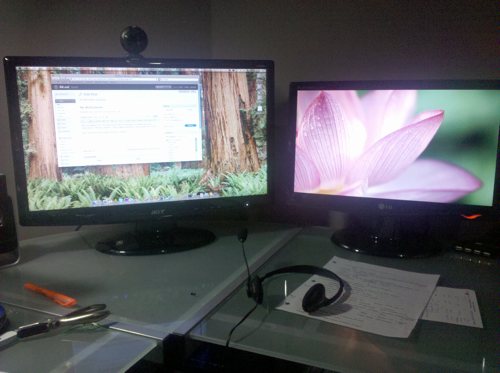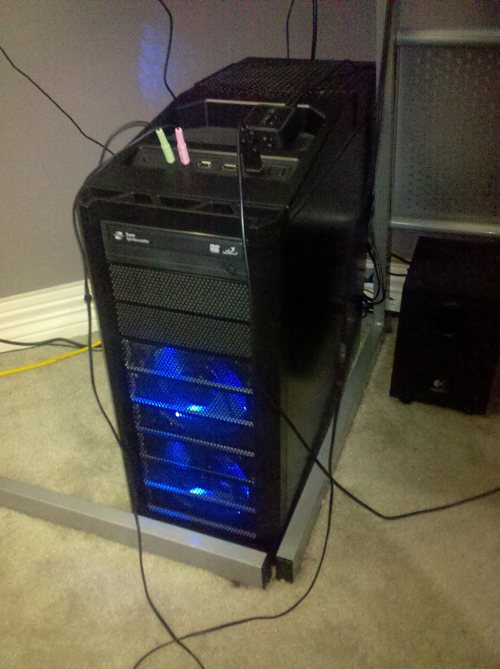 I'll probably put together a YouTube video later, but hopefully this provides some insight as to what I use for general computing.